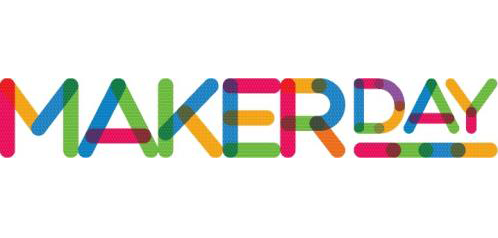 MAKER Kits
Ready to create a Maker Day Design Challenge with your students?  We have MAKER Kits available for you to sign out for use with your class.  Kits can be signed out for a two week period of time :
MAKER KIT – Prototyping Kits are being revamped contents listed may change. Currently not available but will be back soon.
This kit includes a set of glue guns, extension cords, rulers and scissors. A variety of consumables such as pipe cleaners, cardboard, modelling clay, tapes, string, wire etc. will also be provided - encourage your students to bring recyclables, styrofoam etc. from home in the days leading up to your Maker project.
MAKER KIT – Tool kits are being revamped, contents listed may change.   Currently not availabe but will be back soon
This kit includes items such as a drill, saws, squares, staple gun, large glue gun, hammers, utility knives, safety glasses, extension cord and more. Idea for use with substantial materials such as wood and PVC.
This kit contains a large assortment of littleBits for use with design projects in the classroom.  NOTE:  This kit is available only to teachers who have participated in a littleBits workshop.
For questions email: brandee_jersak@sd33.bc.ca 
MAKER RESOURCES (printables):
LINKS:
Innovative Learning Centre @ UBC Okanagan
Make: Online Newsletter and Magazine
GearBots Educational Resources
Coding and Microcontrollers in Design Thinking DIY Guide
CSunplugged for a huge selection of coding based activities for in and out of the classroom at all grade levels.