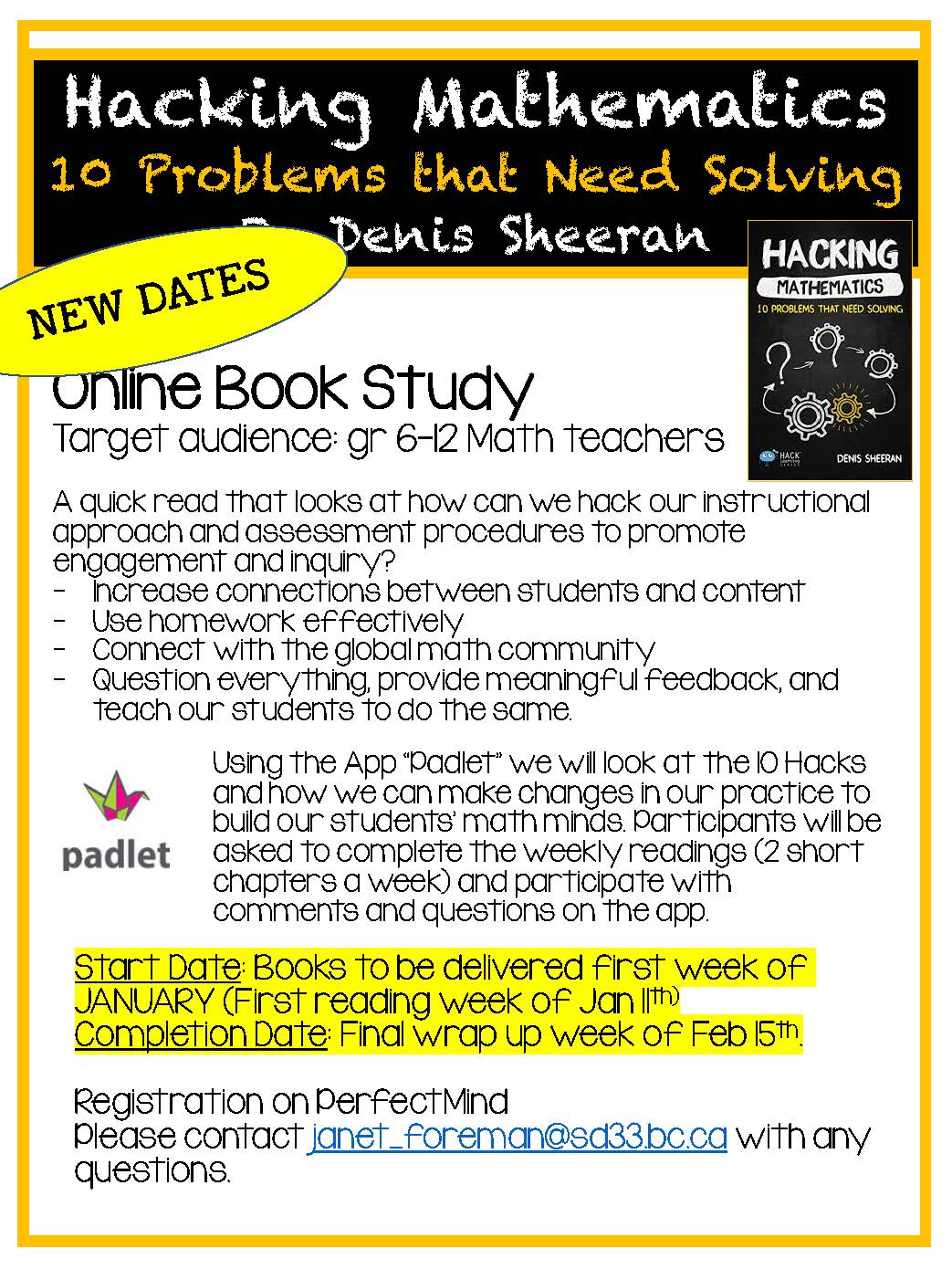 Online Numeracy Series - Join us for an engaging year of online numeracy workshops coming to you every month during the 2020/21 school year. 
Technology Coach Office Hours - An informal meeting space for you to ask your tech questions. Questions can be posted at any time or you can meet live with a tech coach during their office hours. Office hours: Every Tuesday from 3:00-4:00.
Sums & Differences: Developing Understanding and Flexibility with Numbers - Tuesday, December 8.
High School Book Club - Tuesday, December 8.
Talking Math With Your Students - Monday, December 14.
Hacking Mathematics: 10 Problems that Need Solving - Online Book Study beginning week of January 11.
Click here to register on Perfect Mind.
*When logging in to Perfect Mind, please make sure you are entering your full school district email address and district password.
To withdraw from a session, email brandee_jersak@sd33.bc.ca.